The report "Analysis and added value of campuses in the Netherlands" compares the employment growth rates of campuses located in the country for the period 2014-2018 and includes the four Brightlands campuses located in ECRN member region Limburg. In specific, it identifies that the job opportunities at Brightlands Chemelot Camus has grown by 27% compared to a rate of 7% in the municipality it is located.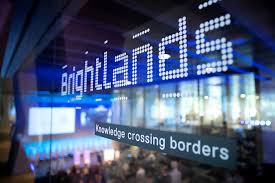 The outcome of the report confirms the positive influence of proximity between industry, research and universities as well as the opportunity for cross-sectoral complementarities between smart data, health, chemistry and agri-food. For the regional authorities, the results of the report confirm that "the strategy we are pursuing at the campuses is a good one".
Based on its analysis, the report stresses the "battle for talent" and the need to internationally promote campuses, attracting and keeping highly educated people from abroad. National policies must assign a more prominent role for campuses in national business and top sector policies. Regionally, it is crucial that knowledge institutes, companies, municipalities, regions and provinces contribute by stimulating campus growth.
You can read more about the report here. The complete document is available for download (in Dutch) here.