100 participants, industry players, policy-makers, researchers and other stakeholders participated at 'The Future of Industry in Europe', event organized by the Committee of the Regions on 2 May in Brussels. Daniel Collet, an Executive Board member of ECRN, took part in the debate next to representatives from European Commission, Committee of the Regions and the European Policy Centre.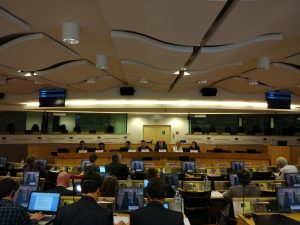 Mr. Collet stressed that the increased global competition and scarcity of raw materials in the EU chemical industry require the efforts of industry players and policy-makers to be focused on innovation and new technologies. The chemical sector needs to evolve in order to respond to the new megatrends, which necessitate the cooperation among regions and across borders.
Describing the potential of networks like ECRN for reaching critical mass for the implementation of new pilot projects and economic models, Daniel Collet argued that regions across borders should consolidate their efforts and integrate regional actors in regional ecosystems. In this way, regional authorities and inter-regional networks could strengthen the EU chemical industry. At the same time, there is a need for a coordinated approach on EU level, corresponding to a consolidated internal market, which could provide an overarching framework.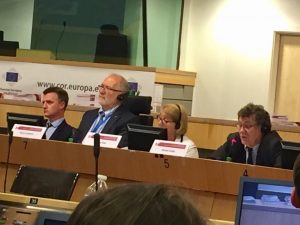 At the event, a study on the topic was presented by t33 Sound Policy, commissioned by CoR. The outcomes of the discussions are envisaged to lead to a CoR own-initiative opinion to be presented in November 2017 and feed into the larger EU debate on EU Industrial Policy.