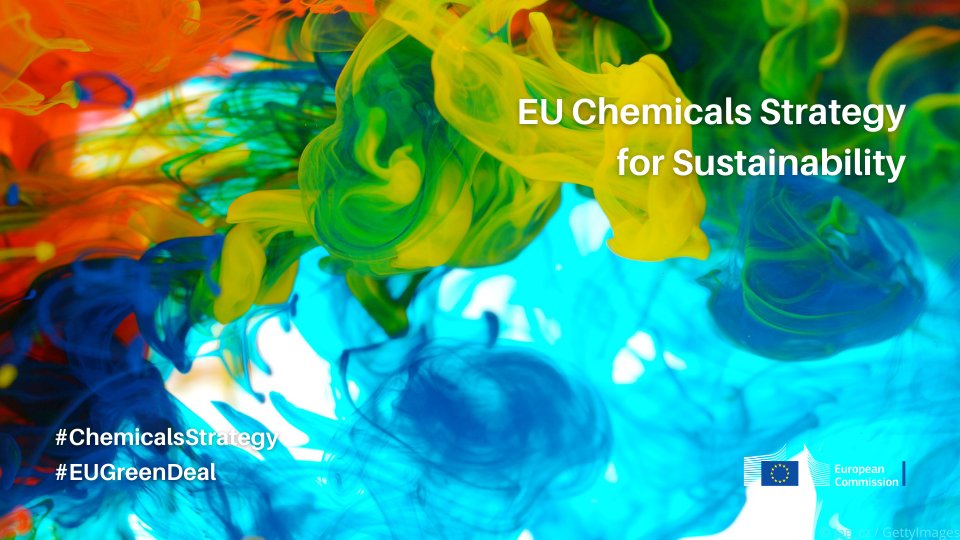 The New EU Chemicals Strategy for Sustainability adopted on the 14th of October 2020 is a first concrete step towards the zero pollution ambition for a toxic-free environment announced in the European Green Deal. The Strategy aims to boost innovation for safe and sustainable chemicals and increase the protection of human health and the environment against hazardous chemicals.
The Executive Vice-President for the European Green Deal Frans Timmermans said: "The Chemicals Strategy is the first step towards Europe's zero pollution ambition. Chemicals are part and parcel of our daily life, and they allow us to develop innovative solutions for greening our economy. But we need to make sure that chemicals are produced and used in a way that does not hurt human health and the environment. It is especially important to stop using the most harmful chemicals in consumer products, from toys and childcare products to textiles and materials that come in contact with our food".
The Chemicals Strategy fully recognises the fundamental role of chemicals for human well-being and for the green and digital transition of the European economy and society. At the same time, it acknowledges the urgent need to address the health and environmental challenges caused by the most harmful chemicals by preventing the most hazardous substances from entering the EU market before they're fully assessed, rather than removing them if found to be harmful.
Increasing protection of health and the environment 
The new strategy aims to strengthen the EU legal framework on chemicals by reinforcing REACH and CLP regulations and complementing them with new approaches to assess and manage chemicals. Among the actions to increase chemicals safety, the document proposes:
to ban the most toxic substances by default, authorising them only on a case-by-case basis when they are proven to be indispensable to society;
to account for the cocktail effect of chemicals when assessing risks from chemicals;
to phase out per - and polyfluoroalkyl substances (PFAS) in the EU;
to establish legally binding hazard identification of endocrine disruptors;
To establish a simpler "one substance one assessment" process for the risk and hazard assessment of chemicals.
Boosting innovation and promoting the EU's competitiveness
Another key part of the strategy is to ensure chemicals are "safe and sustainable by design". Boosting the investment and innovative capacity for production and use of chemicals that are safe and sustainable throughout their entire life cycle.
This will include the development of new EU-wide "criteria" to define safe and sustainable chemicals and financial support for their commercialisation.
The idea is that if Europe leads the way in sustainable chemicals, it will also set standards for the rest of the world and ensure its industry remains a global leader.