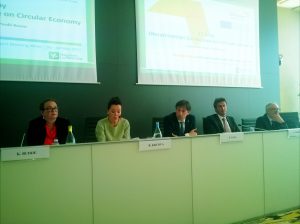 The S3Chem Dissemination Conference took place on 17th of May in Milan and had a great success raising the awareness about policy and business approaches towards the circular economy. ECRN was proud to contribute to the conference by sharing the experience of the network. ECRN President and Vice President of Lombardy Region Fabrizio Sala opened the event, which was taking place in the premises of Lombardy regional authority. The scene was set by the ECRN Director Renatka Krcova who moderated the first panel.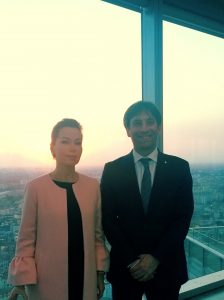 Upon ECRN invitation, Mrs Katrin Budde, CoR member and Rapporteur on CoR Opinion "Local and regional dimension of bioeconomy and the role of regions and cities", participated in the conference, debating the policy side of the bio- and circular enonomy together with ECRN president Sala, industry and academia representatives.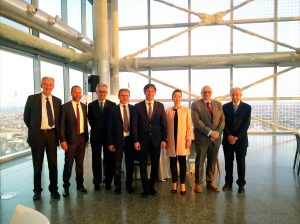 ECRN president Mr Sala hosted the participants for dinner in Palazzo Lombardia, the new seat of the regional administration. The dissemination event was combined with ECRN Permanent Working Group meeting, aiming to create better links and synergies between S3Chem project and the network members.