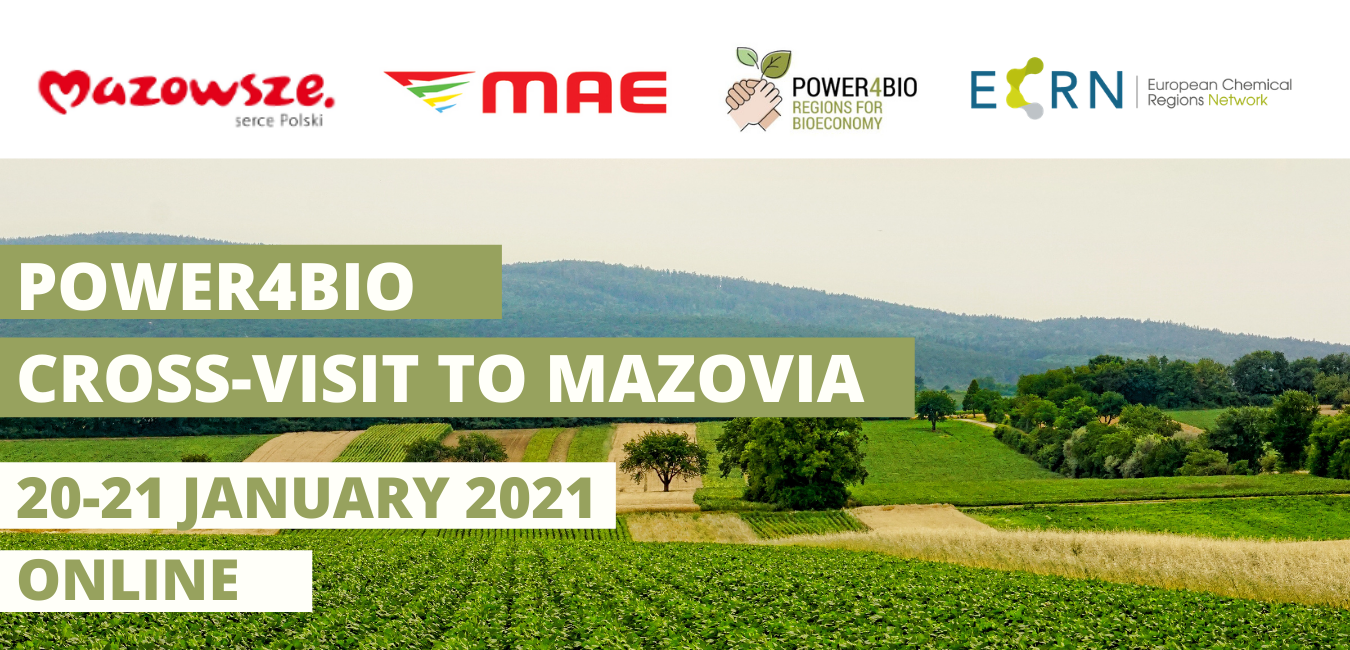 This online cross-visit is jointly organised by the Mazovia Energy Agency, the Mazovia region and the European Chemical Regions Network (ECRN), under the scope of POWER4BIO project.
The cross- visit will focus on presenting Mazovia region and its potential for the development of bioeconomy, especially in the agricultural and waste management sectors. It will bring together representatives of all significant target groups that can contribute to the development of the bioeconomy - from regional authorities and the research community to industry. The meeting will integrate theory with practice by presenting the best practices for implementing technological solutions for bioeconomy. During the event, interesting case studies will be presented, showing the use of bioeconomy in various sectors and fields, from biomaterials to food and educational and research activities.
In the framework of the Power4Bio cross-visit to Mazovia, on January 21st 2020, from 11:10 to 12:40, the European Chemical Regions Network (ECRN) organizes the workshop "Expanding the bio-based economy in European regions".
The event will present regional opportunities and promising bio-based solutions and exchange knowledge and insights for upscaling the bio-based economy in European regions. The scope of the workshop is to identify the most promising areas of cooperation among regions and support the creation of innovative cross-border bio-based value chains.
Knowledge sharing and cooperation between regions are key success factors for the development and implementation of bioeconomy strategies. By bringing together regions with more established bio-based ecosystems and regions that are in the process of developing their bio-based economy, the workshop will provide a knowledge bridge to improve the uptake of a sustainable bioeconomy in Europe.