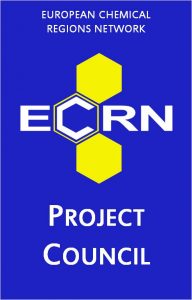 The ECRN Project Council kick-off meeting was held in Brussels on 7 April 2014, hosted by the ECRN member region Bavaria at their EU Representation. As decided in the ECRN General Assembly (26 Feb 2014), Chemie-Cluster Bayern coordinates the activities of the ECRN Project Council for the next two years.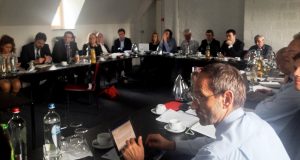 The kick-off meeting was attended by 35 experts from chemical regions across the EU (ECRN and non-ECRN member regions) representing regional agencies, clusters, and research institutes. During the meeting, 10 key projects were presented by the participants. This gave an interesting overview of different approaches and needs in chemical regions and the development of working relations with clusters, business partners, research institutes and other associations. The presented projects serve as a first step for the creation of a joint Action Plan in order to accelerate chemical value creation among the member regions. The first version of the Action Plan, including concrete projects, activities and success indicators, will be finalized in summer 2014.
The launch of the Project Council was seen as a stimulating initiative with active and dynamic discussions. Further information will soon be available and additional interested partners - and new project ideas - are welcome. The next Project Council meeting is foreseen for July 2014 in Munich.