Liège, 6. November 2009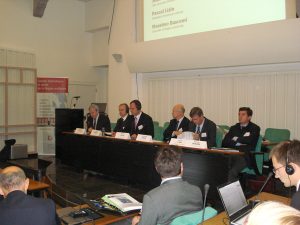 Chemical stakeholders from all over Europe representing regional, national and European institutions, industry, science and associations got together in Liège on 6th November 2009 at the occasion of the 7th Congress of the European Chemical Regions to discuss in what ways the European regions are moving forward to implement innovative and sustainable ways to ensure competitiveness of the chemical sector.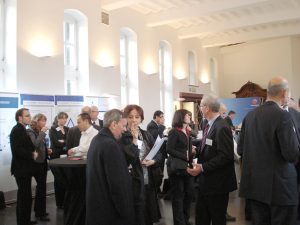 This year's Congress was organized by the ECRN and its member region Wallonia. After the opening of the Congress by the Minister of Economy and Vice-President of the Walloon Government, Jean-Claude Marcourt, and by ECRN President and Minister of Economy and Labour of Saxony-Anhalt, Dr. Reiner Haseloff, high-class speakers from chemical associations, European and regional institutions, industry and universities presented their expert views and experiences on innovative processes and solutions on the regional level and discussed them with the participants. ECRN Executive Board members also adopted a joint Congress Declaration with their positions on how to meet the current economic challenges which will be communicated to European policymakers and other chemical stakeholders.
In order to access the agenda of the day, the ECRN Congress Declaration and other information on the 7th ECRN Congress, please click here.